I would never accuse myself of being ahead of the curve. In fact I'm not even up to date most of the time. I don't buy the newest makeup releases and I don't own a pair of ripped jeans.
However, I absolutely do love makeup. I love playing with makeup and I love watching other people play with makeup, but following beauty youtubers and bloggers can be an expensive hobby.
That being said, I'm quite tight with my money. I don't tend to buy every new release but I bide my time, watch reviews and then invest in makeup I genuinely think will work for me.
So here are some of my current favourites:
1. benefit they're Real tinted primer.
When you were in school did you ever hang on to an old clumpy mascara to use on your lashes before putting on your new one for added lift? I definitely did. And though I was never accused of having spider eyes this was one of my fave, if not slightly unhygienic, tips.
The benefit they're Real tinted primer does exactly the same job but without the clump and without the risk of pinkeye. The applicator really gets into the inner corners and helps give you definition without needing falsies. Fantastic for everyday.
2. Glow baked highlighter powder by New Look.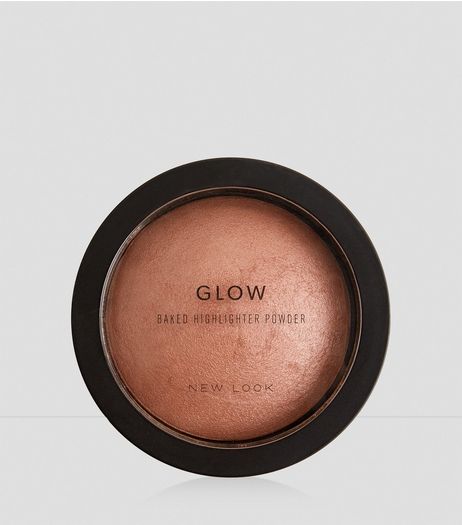 A youtuber called sophdoesnails clued me in on this one. This would definitely make it on to a "youtube made me buy it video" (if I did videos…). I don't for a second regret it. I love how this pinky highlight goes with my skin tone and with my blusher and I love how it looks throughout the day. I also throw some of this on when I'm not wearing makeup just to give me a lift.
I apply with a large fan brush to my cheek bones, nose, chin and temple. It makes a lovely subtle eyebrow bone highlight too on the days where you do a little bit extra with your eye makeup. It really is so beautiful.
3. NYX Wonder Stick.
I was really nervous to try a cream contour after only ever really using powder but when I used the Wonder Stick I was amazed. NYX is a brand I had to trial and test to find products I liked, they're either massive hits or huge misses for me. The Wonder Stick blends so well and I personally don't think it looks too heavy or too muddy.
As long as you have a good base it stays on really well too.
4. Stila Magnificent Metals Glitter and Glow liquid eyeshadow.
These liquid glitter eyeshadows are amazing. The shine you get from them is out of this world, why would you get messy using glitter and glue when you can use this beauty! It is a bit on the pricey side at £23 but for special occasions is so so worth it.
I currently only have the shade "gold goddess" but I plan on one day owning the whole lot!
5. NYX Ultimate Brights palette.
I won this palette in an instagram giveaway and it has been my favourite eyeshadow palette ever since. It comes with so many lovely bright colours that are pigmented and easy to work with. A great beginners palette, works well with a whole host of other palettes.
This palette does have a mix of matte and glittery shades but the glitter is very subtle to the point of maybe being a little bit pointless, however, the colour pay off is so worth it. This palette gives you so many colour options other palettes lack so is great to have in your makeup collection for when you're feeling adventurous. That mustard yellow colour is my absolute fave.
So thats it! There are my current makeup must haves. Have you tried any of the products on my list? How did they world out for you? Let me know!